At 97 years of age Edward Stever, "Ed" as he likes to be called, has almost instant recall of WWII. He served in the U.S. Army Air force for three years in what he refers to as the "CBI", an Army Airfare Route that travels through China, Burma and India. many individuals may not recall learning about this tour of the war. Out of the 15 percent of men who served in WWII only 2 percent served in the CBI.
When the United states entered the fight in 1942 Edward was already married to the love of his life, Shirley Stever, since he also had children at the time of the draft Ed was able to stay behind until 1943.
he was drafted in his hometown, Buffalo NY, which was just a small farm town at the time. From there he went to Atlantic City NJ for three months of basic training, which took place on the board walk, the government had transformed all of the hotels in that area into military quarters for the Air force.
Edward went overseas in January 1944 where he toured the "CBI" as a radio operator on a crew running long and short distance radios. while up in the air, the crew also consisted of a pilot, copilot and mechanic.
Edward and his mother in Buffalo NY after returning home from war.
Since many of Ed's friends were not married with children at the time of the draft more options were available to them and they also had more time to climb in rank. Because of this his close friend from grade school, Bert Hale was able to become a pilot but that did not keep them from going on missions together. Coincidentally he was piloting the most dangerous mission Ed was a part of.
"The second time we flew over the mountains I was still inexperienced, we were flying at night and out of nowhere the airplane dropped 6,000 ft," said Edward. "Stuff like that could happen when going over the mountains."
Edward (Left) and his friend Bert Hale(Right) posing together in uniform.
He thought they were all "done for" but for some reason Bert got control of the airplane and they finished the trip without any other problems.
"You would think it would tear the wings right off of the airplane," Edward said."I have other experiences I don't like to talk about such as crashes, and I had several buddies that I went overseas with that were flying out of different bases, back and forth and every once in a great while they would crash into each other, and I lost several of them over the mountains."
Out of all the times Edward had flown stopping mid-mission was a rarity, they flew rain or shine, snow or hurricane, but out of the few times Bert and Ed flew together they had to stop mid-mission. Flying at that altitude it was roughly -20 degrees and with an overpowering snow storm taking over the plane more and more every second they were forced to put the plane down.
"I thought it was the end of my life, we hit the ground at 100 mph, which was fast for that time," said Edward. "The plane wouldn't stop and we wound up spinning out, if it hadn't been for the landing gear we would have crashed."
Flying conditions were often times very rough and very dangerous, because of this every 650 hours of flying you are suppose to have two weeks rest. Somehow Edward got overlooked and he flew over 750 hours before he got a break. The rest camp is in the hills where you can lay on cots and walk around with ease up in the mountains in a warm environment.
When he would fly over mountain ranges you get a lot of turbulent air, It was dangerous flying over those mountains also because of Japanese fighters who often times gave them trouble while they were up in the air.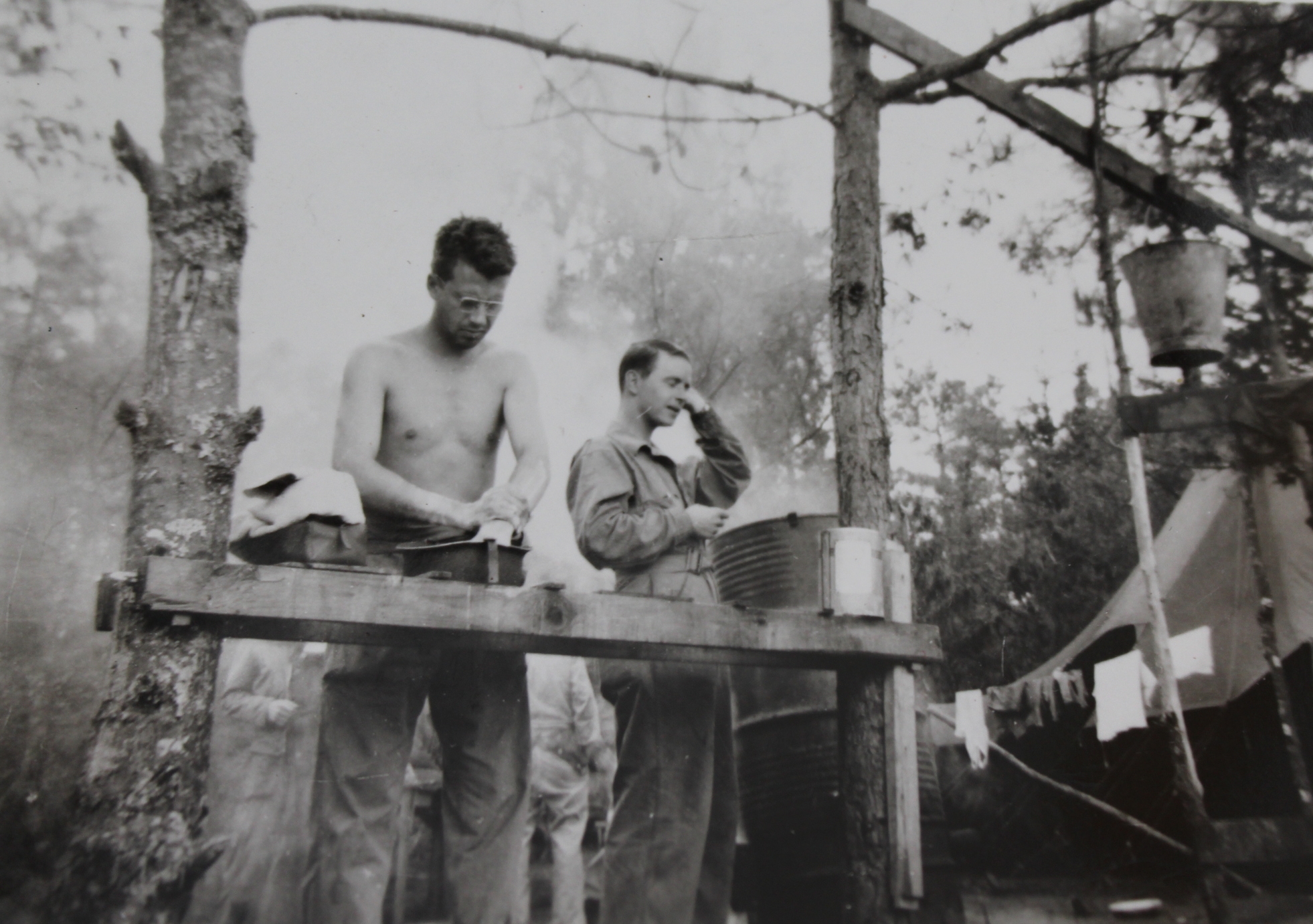 Edward enjoying some down time at a rest camp.
"At night when it was really warm the guys would sleep with their tents open even though bandits were heavily populated in the area," said Edward. "They would sneak up along side the tents and try to steal our weapons and ammunition."
One night Edward woke up to a gun fight in the pitch black of night with only a "two cell flashlight," he still has that same flashlight and has since made a habit of saving them.
AFTER THE WAR
When the war ended Edward and his crew went to Shanghai where they lived in tents.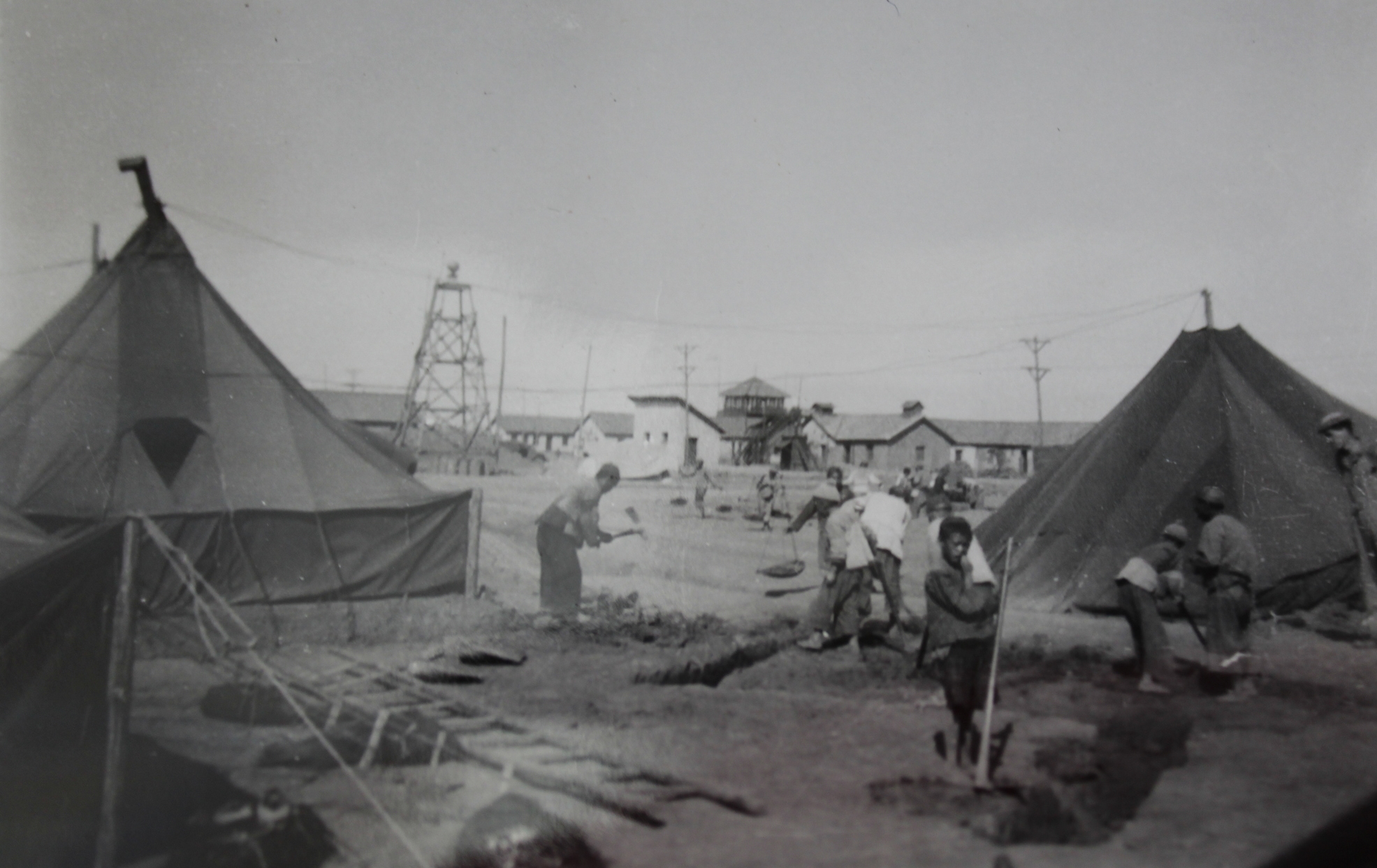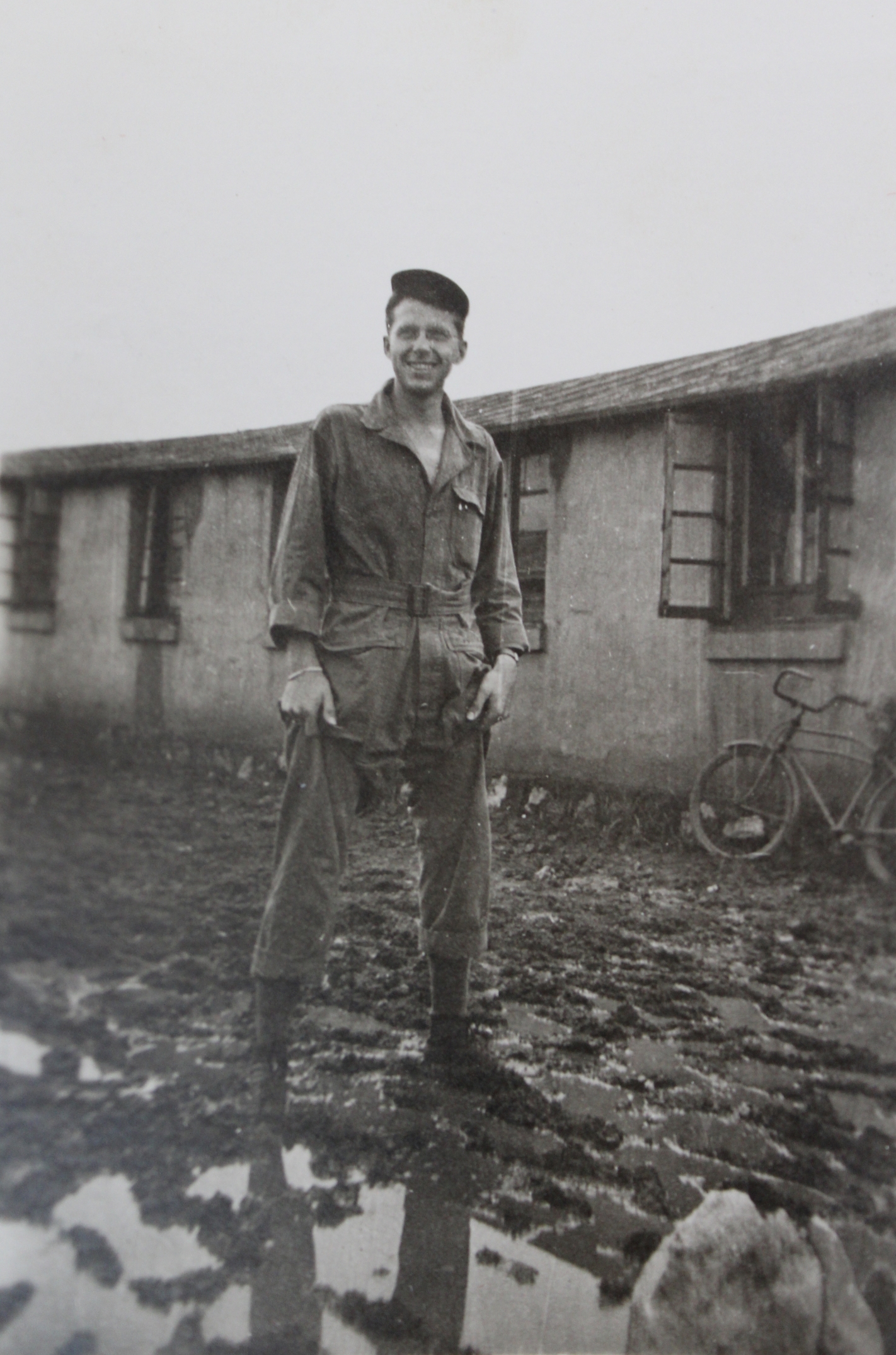 While in Shanghai Ed and his men lived in these five-men tents after the war. They lived this way for approximately six months until barracks were built that housed 50 men.
They housed five men per tent for 6-8 months before they put up barracks that housed 50 men, this was only building made, until later when The Red Cross came in and made a small theatre for showing films, it seated roughly 50-60 people.
Once he returned home, he went back to work at IBM where he worked for about a year before the war. He obtained this job by going to the employment office every day for 25 days straight, telling them he would do anything for a job. He and his wife were married for 69 years, living a life filled with joy and adventures.
"I've got a good clear mind and like I say everything seems to be good except my hearing, I cant complain I'm very blessed," said Edward.
HONORING OUR VETERANS
Every state in the us flew WWII vets to Washington D.C. for a day in 2012. They were honored at the Arlington Cemetery, the Navy Museum, the Air Force Memorial, the WWII Memorial and the Pentagon. The President flew 100 WWII veterans from North Carolina alone when Edward went.
"Its an all day affair they wine and dine you, once you get there you're loaded onto two busses and you have a police escort to stop all the traffic so we could get to our destination," said Edward. "We went to the marine barracks and they brought you back at night they had already send seven plane loads previous to ours."
He still serves his community to this day by volunteering at the

AIRBORNE AND SPECIAL OPERATIONS MUSEUM in Fayetteville, NC. Living a life full of adventures and fulfillment while still wanting to give back is why this generation will forever be the greatest.
Edward has lived a great and memorable life , he still to this day gives back to his community by volunteering at the airborne and special operations museum in Fayetteville va. Out of his many adventures and experiences in life, he has learned a number of life lessons. Life lessons that could help guide one through day to day struggles and situations, if you allow.
Advice
1. Work hard, volunteer and don't always expect payment for your hard work.
2. Don't smoke.
"The only time I ever bought cigarettes was so that I could sell them once I left the states, They cost 18$ in Florida and the demand was huge over seas, so I sold them and made a prophet."
3. Drink sociably with friends but not too much.
"Old Mathusulum is 100% whisky, we would get double shots after long flights, I would save my shots until it made a 16 shot fifth and then I would sell it to the guys who didn't fly.
4. Lastly, ALWAYS work hard and always do more work on the side.